This store requires javascript to be enabled for some features to work correctly.
Designer, dreamer, goldsmith
Uma Gordin
Each piece is lovingly designed and handcrafted by me in my small studio in South Carolina. All pieces are made with recycled gold or platinum and ethically sourced stones. I offer different options for creating your ring: Build Your Own, Made to Order, customize your own and Ready to ship.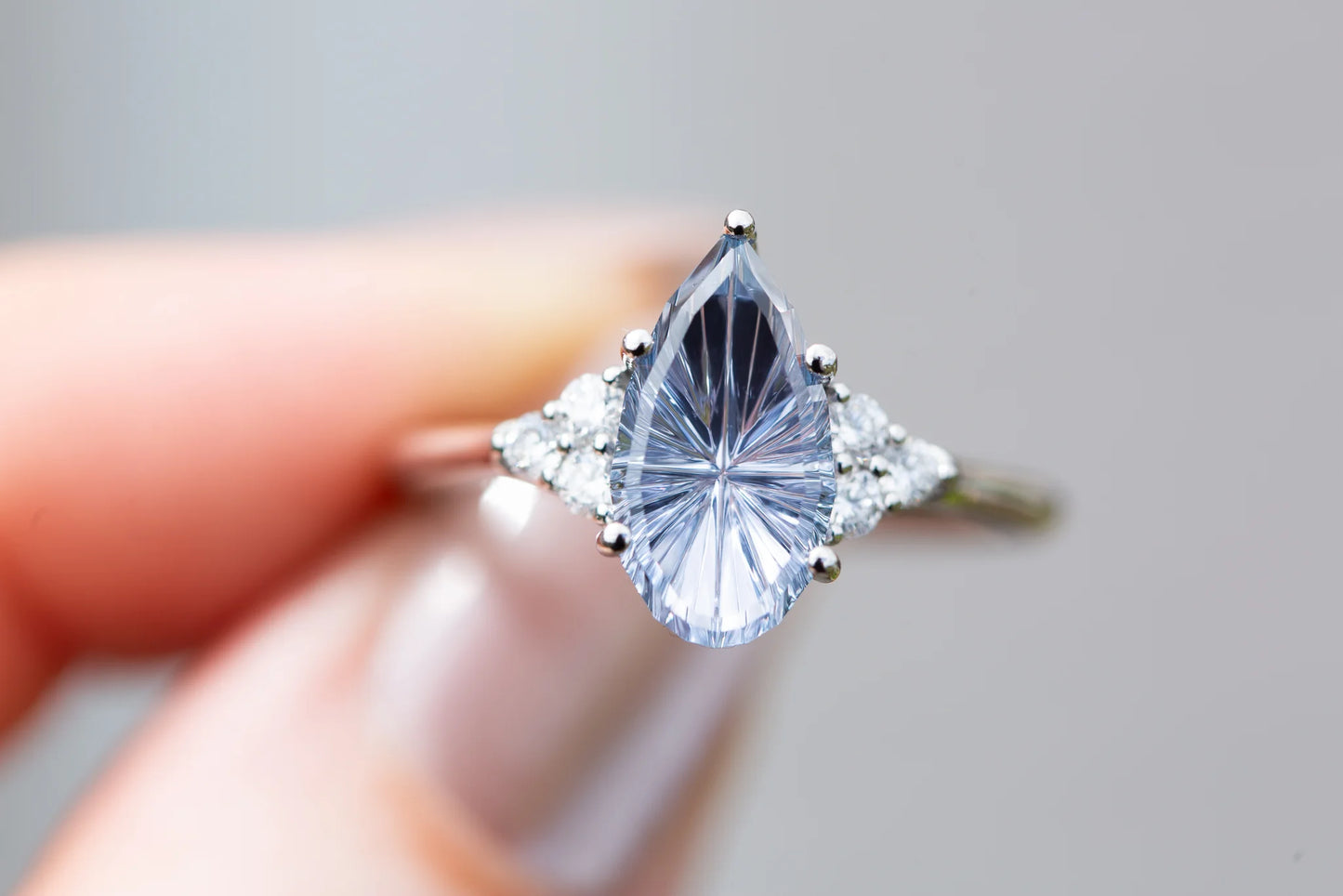 Build your own rings
My Build Your Own option allows you to take my designs and customize them with a one-of-a-kind gemstone!
First, you'll select your setting from my Bespoke Settings page. Next, choose your dream center stone from my Loose Gemstones page. Lastly, select side stones when applicable and choose your desired metal. I am happy to work with you to further customize a one-of-a-kind ring, all customization just needs to be based on current designs I offer.
Current make time for Build Your Own rings is 12-14 weeks + shipping.
SHOP NOW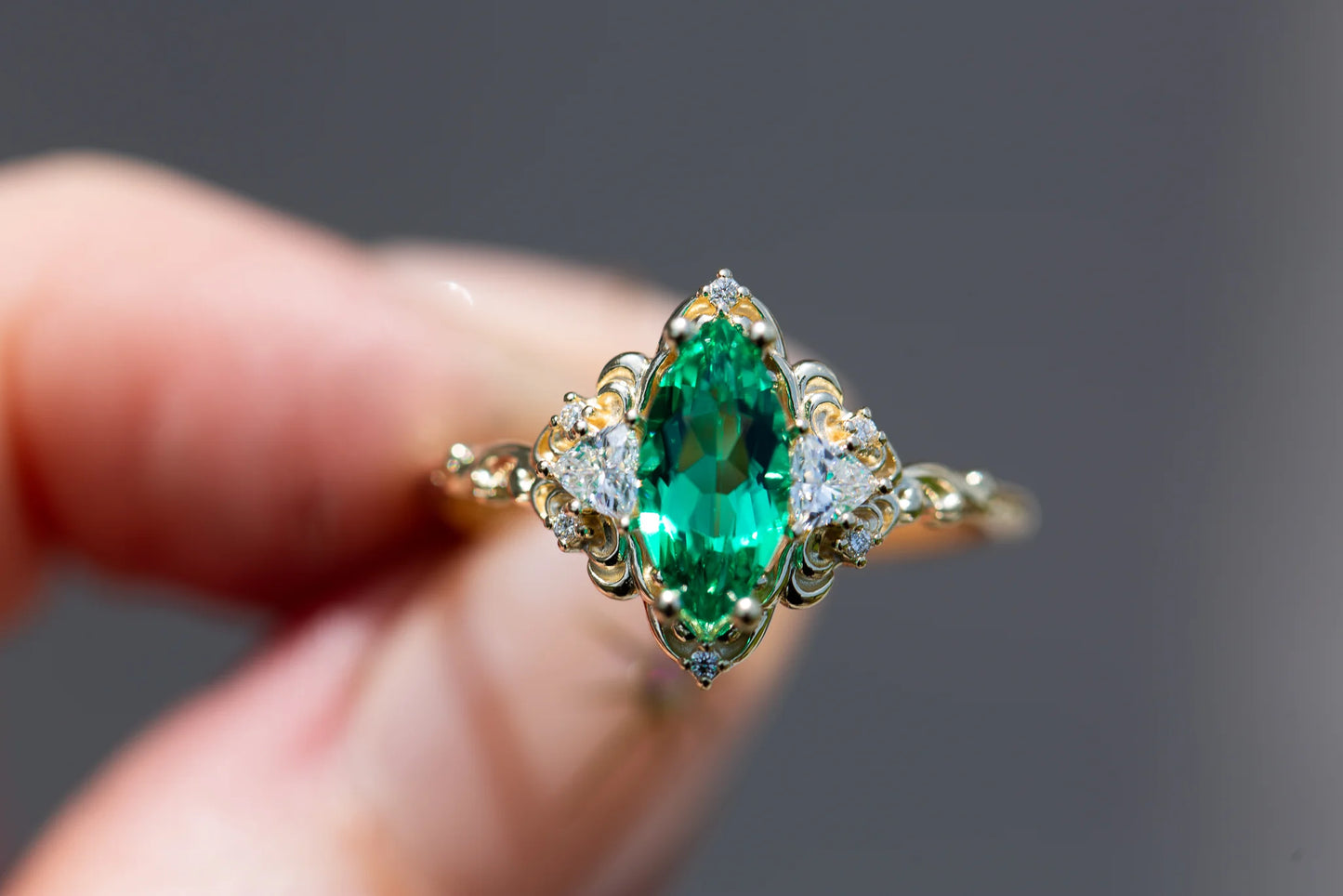 Made to order
My Made to Order rings are designed as is but you will be able to choose your desired metal and select your ring size.
Current make time for Made to Order rings is 8 - 11 weeks + shipping.
SHOP NOW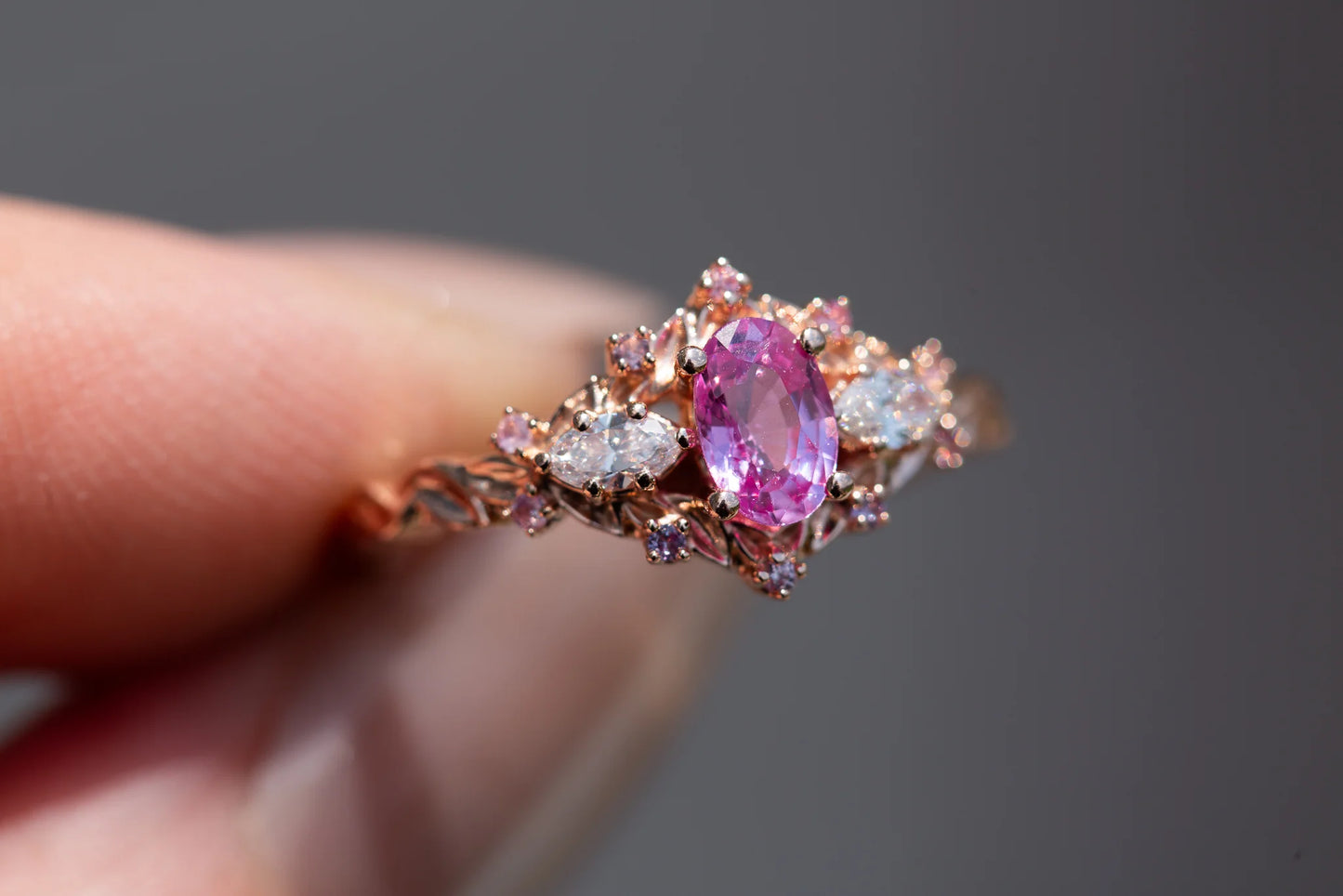 NEW- CUSTOMIZE MADE TO ORDER RINGS
A new way to order my rings, customize a made to order ring by selecting your center stone, side stones and accent stones!
SHOP NOW
Testimonials
The ring is absolutely beautiful and one of a kind, she did a fantastic job! My fiancé is in love with the ring and how the Alexandrite is a different color constantly. She was super easy to work with as well and went above and way beyond to make sure that I got it in time for the trip that I wanted it for. I would recommend everyone buy their rings here, it was a great experience!

D

It's hard to write an objective review of something as sentimentally overdetermined as a wedding ring; I'm not even going to attempt it. Instead, here is my entirely subjective review of the wedding ring I bought for my wife: It was perfect. We knew almost immediately after I proposed that she'd want the band that complemented the engagement ring I bought from Oore (which she had, through a series of emphatic hints, more or less picked out). And as with the engagement ring, this band was a work of art: the level of painstaking attention to minute detail is incredible. Shipping — turnaround time was impressive. I ordered this ring on 8/3; it arrived on 9/19. Sizing — fit true to order, no adjustment needed. Overall, we're deeply grateful to Oore for making these rings that truly manage to do justice to our singular love.

R

If it were possible I would give 1,000,000/5 stars. Ive been searching for years on a engagement ring design that would reflect me. The jeweler themselves went above and beyond working on my order as quickly as possible. We were honestly told that it was a 50/50 chance on the ring being done in time for our upcoming elopement. I was prepared to have to use a cheap costume ring that was similar in shape just for the ceremony in case it didn't arrive in time. I was absolutely blown away when arriving home on October 14 to find that my ring had been delivered. I broke down in tears of joy not just because of how shocked I was from her actually getting it done so promptly, but from how beautifully made the ring is. Oore has made my wedding day just that much more special. Thank you!

A

LOVE my new ring!! It's everything I imagined it to be and more!! The stone is brilliant and shifts from purple to green/blue. The leaf/twine pattern is so delicate and beautiful with the two diamonds on either side. I cannot recommend this shop enough, I am in love with my new ring! This is a replacement for my wedding ring. I appreciate the size availability also. As someone who has a lot of inflammation in their hands from autoimmune disorders, the in between sizing is so helpful. Shipping was faster than predicted and I couldn't be happier with my over all experience.

K

SHE ABSOLUTELY LOVED IT!! It's as if it was made just for her. The quality and shine of it is capturing everyone's attention as well, the details in it are phenomenal. The communication for getting this in on time for my anniversary/proposal was very smooth and tight knit as well, a very great seller that I'm thankful for!

V

I am beyond pleased with this beautiful piece of art. Uma is a dream to work with. I cannot recommend highly enough. Thank you Uma for listening, and for creating my ring better than I could have ever imagined. 

S

Photos can't do it justice! A gorgeous stone in a gorgeous setting that speaks to our love so well. It came right on time, as promised, and luckily right before my birthday! Uma does great work and we couldn't be happier with it. Can't wait to get my wedding band from her next year! 

A

The delivery date was exactly as shown with full tracking - the ring is beautiful and exceeded expectations. She loved it and said yes!

M